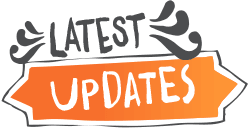 Progress continues to be made with the Bishops Hull Hub project. We aim to submit our planning application by the end of the year and are currently in the process of putting our reports and information together. We have also submitted a planning application to retain the existing hall until it needs to be demolished to build the new facility.
To drive the project forward we are currently focusing on two main aspects;
Fundraising – we are looking for;
Volunteers to organise village events

Help with the administrative process of applying for grants

Suggestions on sources of grants that may be available to us, especially through local connections.
Building a database of skilled trades people and suppliers who are prepared to offer their services at cost effective rates
The estimated target cost to complete the build is in the region of £400,000. This is based on our preferred approach of a local community build, utilising the skills, trade, contractors and suppliers available within Bishop's Hull and immediately around. This will provide the village with a very cost effective solution.
So far, we have around £200,000 towards the project. Our thanks extend to the donations we have received so far from sources such as the Church, the parish council and other events such as the the Bishops Hull Christmas party on 2nd December, organised by John Hunt (please buy your tickets and attend if you can to help support us and other village causes!!).
Please do get in contact with us if you can help, if you have any ideas regarding fundraising or you would like to get involved. Please keep your eyes posted for events and fundraising opportunities to get involved with your new Hub.