The Hub Gardening Group will be planting spring flowering bulbs between 10:00 am and
12:30 on Saturday 2nd October. We would like as many members of the community to get
involved and children in particular are invited to help with the planting.
This year we will be planting bulbs of yellow daffodils and blue crocus. If you would like to bring a few bulbs of your own choice, please do and
we ask you to keep to the colour scheme.
Donations to cover the cost of the bulbs would be welcome.
Example of some of the bulbs we will be planting:
Narcissus Rijnvelds Early Sensation
Golden Anniversary Daffodil Bulbs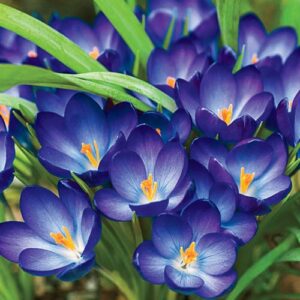 Blue Tommasinianus (small flowering) Crocus Bulbs